Shiva meditation is a multifaceted practice that encompasses various techniques and modalities, each tailored to cultivate specific aspects of spiritual growth. At its core, Shiva meditation aims to connect the individual with the divine consciousness within, fostering a state of profound peace, clarity, and oneness with all existence.
In this article, we will explore the profound benefits of Shiva meditation, delve into the transformative power of Shiva's symbolism and practices, and discover how to integrate this ancient wisdom into our modern lives.
The Significance of Shiva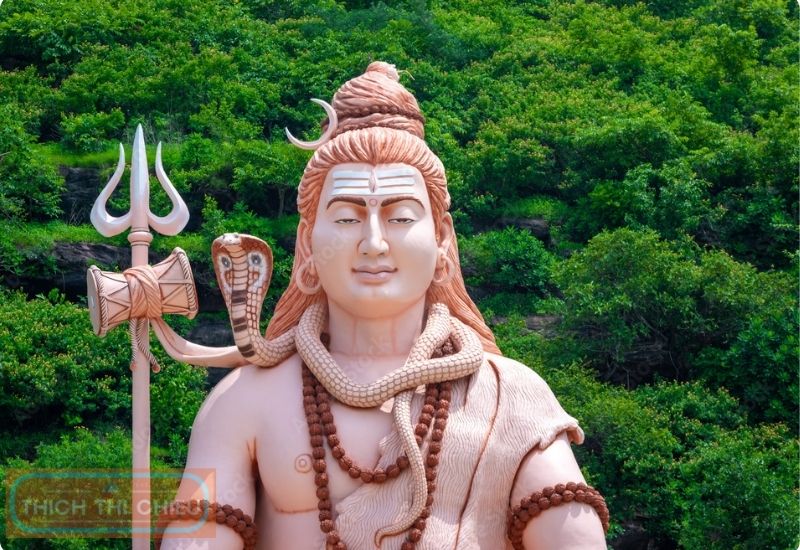 Shiva, one of the principal deities in Hinduism, is often portrayed as a paradoxical figure, embodying both destruction and regeneration, dissolution and creation. This duality is not a contradiction but rather a reflection of the profound interconnectedness of these seemingly opposing forces. Shiva's dance symbolizes the cyclical nature of existence, where endings give rise to new beginnings, and destruction paves the way for rejuvenation.
The Transformative Power of Destruction and Regeneration
Shiva's destructive aspect is not to be feared but rather understood as a necessary catalyst for transformation. Just as the shedding of leaves in autumn allows for new growth in spring, Shiva's destruction clears the way for the emergence of new life. This process of dissolution is not an act of malice but rather a compassionate act, releasing us from old patterns and limitations that hinder our spiritual growth.
The Cosmic Dance of Dissolution and Creation
Shiva's dance, known as the Nataraja, is a symbolic representation of the cosmic dance of destruction and creation. His rhythmic movements symbolize the continuous interplay of these two forces, as he simultaneously destroys the old and gives birth to the new. This dance is not a random act of chaos but rather a harmonious and purposeful movement that sustains the universe.
The Deep-Seated Human Desire for Liberation
The human experience is deeply intertwined with the cycle of destruction and regeneration. We experience loss, change, and disappointment, which can leave us feeling lost and disillusioned. However, Shiva's symbolism reminds us that these experiences are not the end but rather a prelude to new beginnings. By embracing the transformative power of destruction, we open ourselves to the possibility of liberation from suffering and the attainment of true happiness.
The Ultimate Goal of Shiva Meditation
Shiva meditation is a powerful tool for connecting with the divine consciousness within, fostering a state of profound peace, clarity, and oneness with all existence. Through practices such as mantra chanting, visualization, and breathwork, we can transcend the limitations of the ego and tap into the vastness of our true nature. The ultimate goal of Shiva meditation is to merge the individual soul with the cosmic consciousness, achieving a state of liberation known as moksha.
The Benefits of Shiva Meditation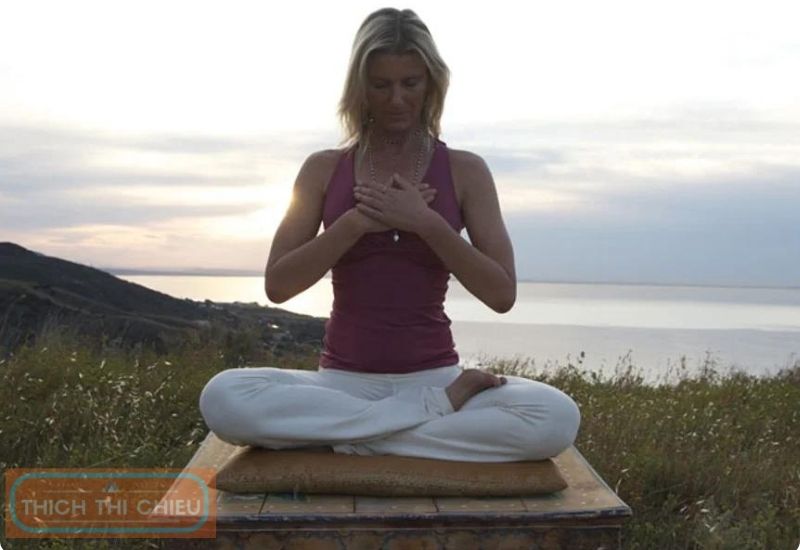 Cultivating Inner Peace and Harmony
In a world characterized by constant stimulation and distractions, Shiva meditation provides a sanctuary of tranquility, allowing the mind to settle into a state of profound peace and stillness. By focusing on the breath, chanting mantras, or visualizing Shiva's calming presence, practitioners can effectively dissipate stress, anxiety, and worries, cultivating a sense of inner harmony that radiates into all aspects of their lives.
Fostering Self-Awareness and Transformation
Shiva meditation is a powerful tool for cultivating self-awareness, enabling individuals to gain a deeper understanding of their thoughts, emotions, and motivations. Through introspection and mindfulness, practitioners can identify limiting beliefs, unhealthy patterns, and emotional triggers, empowering them to make conscious choices that align with their true values and aspirations.
Expanding Consciousness and Spiritual Growth
Shiva meditation opens the door to higher states of consciousness, facilitating spiritual growth and awakening. By transcending the limitations of the ego and tapping into the vastness of their true being, practitioners can experience profound insights, heightened intuition, and a deeper connection to the divine within.
Enhancing Mental Well-being
Shiva meditation has been shown to effectively improve mental well-being, reducing symptoms of depression, anxiety, and stress. Studies have demonstrated that regular meditation can lower cortisol levels, the body's stress hormone, and increase the production of serotonin and dopamine, neurotransmitters associated with mood regulation and happiness.
Strengthening Emotional Resilience
Shiva meditation cultivates emotional resilience, enabling individuals to navigate life's challenges with greater equanimity and composure. By developing a deeper understanding of their emotions and cultivating inner peace, practitioners can manage stress, regulate their emotions effectively, and respond to difficult situations with greater clarity and compassion.
Promoting Physical Health
The benefits of Shiva meditation extend to physical health as well. Studies have shown that regular meditation can lower blood pressure, improve cardiovascular health, boost the immune system, and reduce inflammation. Additionally, meditation can enhance sleep quality, leading to increased energy levels and overall well-being.
Fostering Deeper Connections
Shiva meditation can enhance the quality of relationships by cultivating empathy, compassion, and understanding. By developing a deeper connection with themselves, practitioners can cultivate more meaningful connections with others, fostering stronger relationships based on mutual respect, trust, and genuine care.
Shiva Meditation Techniques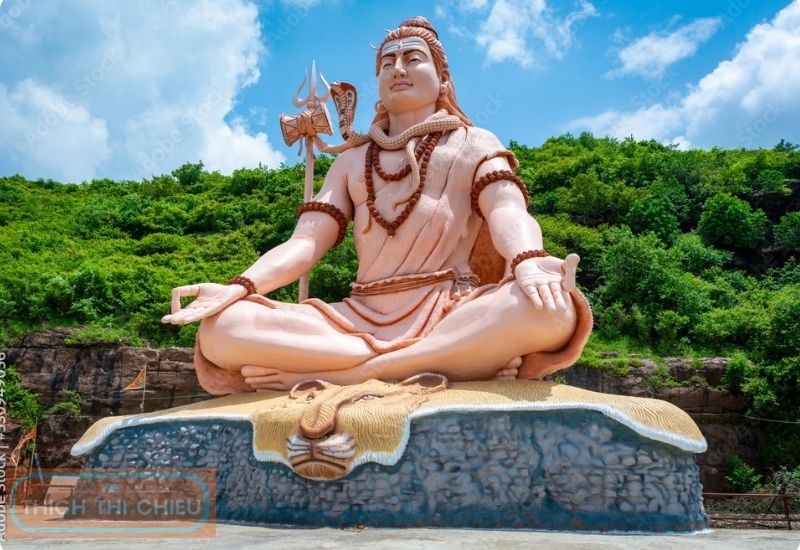 Mantra Chanting
Mantra chanting, an integral aspect of Shiva meditation, involves the rhythmic repetition of sacred sounds or phrases. These mantras, imbued with spiritual power, resonate with the energy centers of the body, inducing a state of deep relaxation and inner peace.
The repetition of mantras fosters concentration and mindfulness, drawing the practitioner's attention away from the distractions of the mind and into the present moment. The rhythmic vibrations of the mantras harmonize the body's natural energy flow, promoting a sense of balance and well-being.
Visualization
Visualization techniques in Shiva meditation involve focusing on mental images of Shiva, his symbols, or sacred landscapes. These visualizations cultivate a deep connection with the divine essence, fostering a sense of inner peace, clarity, and spiritual awakening.
By visualizing Shiva's serene and transformative presence, practitioners can invoke his divine qualities, such as compassion, wisdom, and inner strength. Imagining sacred landscapes, such as the Himalayas or Mount Kailash, can induce a sense of awe, reverence, and connection to the vastness of the universe.
Pranayama
Pranayama, the practice of breath control, plays a pivotal role in Shiva meditation. By regulating the flow of breath, practitioners can calm the mind, enhance focus, and awaken the dormant energy channels within the body.
Specific pranayama techniques, such as Nadi Shodhana (alternate nostril breathing) and Kapalbhati (skull shining breath), are particularly effective in Shiva meditation. These techniques purify the energy channels, promoting a state of clarity, mental alertness, and spiritual receptivity.
Integrating Shiva Meditation into Daily Life
Establish a Daily Meditation Practice
Dedicating time for daily meditation, even for a few minutes, can yield significant benefits. Establishing a regular practice allows us to cultivate inner peace, develop self-awareness, and connect with our true selves.
Create a Dedicated Meditation Space:

Choose a quiet and undisturbed space where you feel comfortable and at ease. This could be a corner in your home, a peaceful spot in nature, or any place that resonates with tranquility.

Set a Consistent Time:

Dedicate a specific time each day for your meditation practice, whether it's early morning, during lunch break, or in the evening before bed. Consistency is key to establishing a regular habit.

Start with Short Sessions:

Begin with short meditation sessions, even just 5-10 minutes, and gradually increase the duration as you become more comfortable with the practice.

Choose a Comfortable Posture:

Sit comfortably with an upright spine, whether on a cushion, chair, or meditation bench. Ensure your body is relaxed and free from tension.

Focus on the Breath:

Begin by focusing on your natural breath, observing the rise and fall of your chest and abdomen. This simple act of mindfulness anchors you to the present moment.

Incorporate Mantra Chanting or Visualization:

If you prefer, incorporate mantra chanting or visualization techniques into your meditation practice. Choose a mantra that resonates with you or visualize a calming image that brings you peace.

End with a Positive Intention:

Conclude your meditation with a positive intention for the day or a feeling of gratitude for the present moment.
Incorporate Mindful Practices into Daily Activities
Mindfulness, the practice of bringing conscious awareness to the present moment, can be seamlessly integrated into daily activities, transforming ordinary moments into opportunities for self-discovery and inner peace.
Mindful Eating:

Savor each bite of your food, noticing the taste, texture, and aroma. Appreciate the process of nourishing your body and mind.

Mindful Walking:

When walking, focus on the sensations in your body, the movement of your feet, and the rhythm of your breath. Let go of distractions and enjoy the present moment.

Mindful Communication:

Engage in conversations with full attention, listening actively and responding with empathy and understanding.

Mindful Tasks:

Approach daily tasks with a sense of mindfulness, whether it's washing dishes, folding laundry, or gardening. Notice the sensations in your hands, the sounds around you, and the satisfaction of completing a task.
Share the Gift of Shiva Meditation
The transformative power of Shiva meditation can be shared with others, creating a ripple effect of positive change and fostering a more harmonious and compassionate world.
Introduce Shiva Meditation to Others:

Share your knowledge and experience of Shiva meditation with friends, family, and colleagues. Encourage them to explore this transformative practice for themselves.

Organize Meditation Groups:

Organize meditation groups or workshops in your community, providing a supportive environment for individuals to learn and practice Shiva meditation together.

Create Meditation Resources:

Develop online resources, such as blog posts, videos, or guided meditations, to make Shiva meditation accessible to a wider audience.

Encourage Mindfulness in Daily Life:

Promote mindfulness practices in everyday interactions, encouraging others to cultivate present-moment awareness and compassion in their daily lives.
By embracing the transformative power of Shiva meditation, we can unveil the true potential that lies within and experience the profound benefits of inner harmony, spiritual awakening, and holistic well-being. Hopefully, the above article of TTC has provided you with useful information. If you have any questions or concerns, please leave a comment below.